We're all about two things here at Gardner Homes; building top-quality homes that you'll love to live in and looking after our homeowners. We know that questions about your home may come up from time to time, especially when it comes to home maintenance.
Energy Efficient Homes
Whether you're just adding a new house key to your keychain or completely settled in and consider yourself a long-timer – you will want to know more about your home's energy efficiency. Gardner Homes is proud to be a RESNET Energy Star Certified Builder and is committed to the energy performance of the homes we build. Every Gardner home is rated by the Home Energy Rating System (HERS) and thoroughly inspected for energy efficiency.
Benefits of Energy Efficient Homes
Lower Home Costs
Gardner Home believes in delivering the highest standard of building, meaning your comfort year-round is a top priority. Keeping your home comfortable is increasingly important with the seasonal temperature changes. Gardner Homes installs SmartTermostats so you can adjust temperatures from wherever you may be. A SmartThermostat has the outstanding advantage of keeping your home's temperature regulated at any given moment. It is possible to reduce your utility bills by up to 30% through several energy efficient improvements in interior temperature regulation. The smaller the difference between indoor and outdoor temperatures, the lower your home's overall cooling bill will be.
Using an Energy Star appliance package can drastically reduce utility expenses and it's a standard feature in every Gardner home. Any home appliance, from washing machines to hot water systems with the Energy Star tag, help homeowners save money on operating costs by reducing energy use without sacrificing performance.
Bring Comfort to Your Space
By making energy efficient choices, you are benefitting your home's overall comfort. Energy efficient houses are well-ventilated, meaning your spaces will be comfortable to live in. Eliminating unwanted humidity creates an environment that can make hot, muggy summer feel and cool winters feel more comfortable than ever. Gardner Homes builds to reduce leaks and drafts. This will keep your home comfortable through heavy storms and power outages.
Health Benefits
Energy efficient homes provide outstanding ventilation. High-quality ventilation eliminates health hazards such as mold, mildew, and allergen buildup by eliminating excessive humidity. Energy efficient houses help improve respiratory health. As a result, your family will be able to flourish without frequent sickness, medical expenses, or long-term health effects.
Energy Efficient Lighting
Have you ever considered the impact your lighting has on energy use and your wallet? Protecting our environmental resources is of the utmost importance and that means even the smallest energy conservation makes a big difference. Using LED bulbs is generally the most efficient lighting solution. LED bulb is short for Light Emitting Diode. Quality LED light fixtures generate the most light with the least amount of electricity.
Thermal Enclosure System
Every Gardner home has high-performance windows with Low-E glass. This allows the summer sun to filter light but reflect the heat. We use Optima R-21 insulation in all exterior walls, including your garage! Use sunlight to your advantage by selecting window treatments that allow you to use natural lighting in your home while reducing heat loss or gain.
Gardner Homes: Energy Efficient Home Builder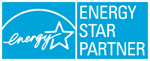 Find out why Gardner Homes is OBSESSED with unseen quality when it comes to energy efficiency! To learn more about what sets Gardner Homes apart when it comes to energy efficiency standards, call our team at (208) 314-4437.